ABOUT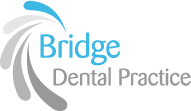 Our goal is to provide our clients with high-quality, long-lasting care in a happy and comfortable environment and we hope that you appreciate our long-term outlook for your dental care. We encourage preventive techniques which help you to understand how to maintain a healthy mouth, and to keep it free from both tooth decay and gum disease.
In order to meet this commitment, we have recruited a highly skilled and dedicated team and have invested in the latest equipment, laboratory support, and staff training.
To help you keep your teeth in excellent condition

To fully explain all treatments and solutions, but leave the final decisions entirely with you

To make sure that you are completely satisfied with each stage of your treatment

To clearly state the cost of proposed dental treatment in advance.